This February get ready to empty out all the useless emotional clutter that is no longer serving your greater good. Time to step into loving compassion with this new moon and embrace yourself.

Let's take our compassion and understanding to new heights. 
February has so beautifully shone a light on the power and importance of sharing love, so how perfect that we now can turn that love inward. As you read about the current planetary alignments below I want you to take a moment and tune into the feeling of love you feel in your heart and take a breath of appreciation on how far you have come in this journey.
You are right on track to deeper self-appreciation. 
On February 23rd the new moon rises in perfect synchronicity with our sun, leaving our night sky without illumination, yet this time the darkness is full of promise.
Like a moth drawn to light, our moon flies through its phases as it bathes us in the reflection of our suns brilliance. Every time you see the moon in the sky, day or night, it is reflecting the solar light back to you. Today is its day of union, giving us a rest in the darkness. Allowing the stars to light the way. Allowing our wishes to burn bright in our hearts.
Yes, this is your invitation to allow your wishes to burn bright in your heart.
A massive gateway is opening on February 22nd sharing a galactic capacity to line up with the heart of our source energy, to channel pure unconditional love through our human bodies and right into the center of this deserving planet.
This amazing planet that gratefully accepts every ounce of love you give it, and amplifies it for the good of all through its internal crystalline network.
This new moon follows another massive energetic transition: from Aquarius to Pisces. The frequency of the ideal empathetic humanitarian will be released into the collective field; producing a deep spiritual, artistic, peace-loving energy that will help us take compassion and understanding to new heights!
This month, as you gaze out into the darkened sky, be aware of all that is working behind the scenes. Let the stars shine through you, allowing their poignant ancient lightcodes to flush out of the unnecessary clutter holding you stuck. See the darkness as freedom to fly where you wish to, like the month when you turn off that porch light.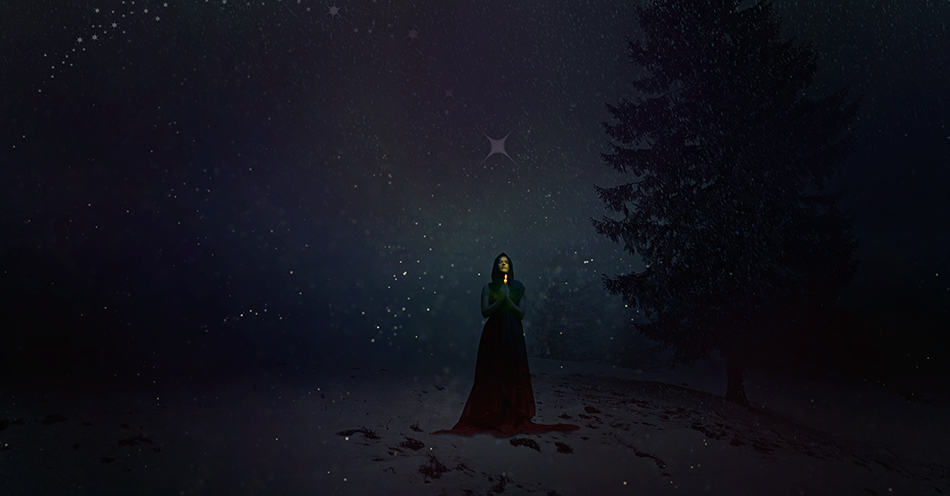 February New Moon Wishing Ritual 
I the spirit of turning your Loving Compassion inward I have created a ritual to assist you in tuning into your centre core and connecting with your heart's desire. 
Here are all of the tools you will need:
White or cream candle
A crystal to focus your energies. For the New Moon wishes the best choices are a quartz crystal like this one or this one, moonstone, or the blue goldstone... you might also resonate with this diamond shaped fluorite (they are great at coalescing energies)
Some white sage
Parchment or paper and a nice pen


Bonus - you might also set your work area on a piece of silk or even on a special ritual silk rug like the one below or use essential oils to enhance your experience.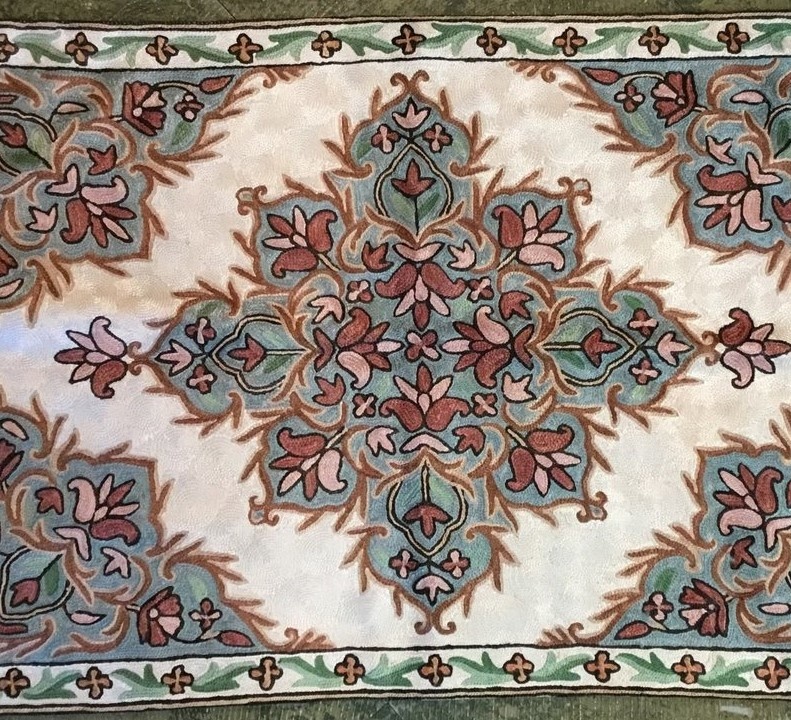 Instructions, or maybe rather, suggestions:
As is the case with most energetic rituals, it is a good idea to start with a clean body dressed in natural fabrics. Find a space where you will not be disturbed and take a few minutes to prepare yourself and the space before you begin.
Set your silk rug or cloth and arrange your tools before you. Remember the metal bowl or tray you will be using to safely burn your paper. You may diffuse or sprinkle some essential oils. 
Light the candle and burn some sage to cleanse the space and clear your mind. 
Take some time to focus on loving compassion and turning the loving thoughts inward. Focus on your heart and take some time to evaluate your heart's desire - is it in line with who you really are? Does the fulfillment of this wish support your highest good? 
When you are ready write down your wish on the paper. Also write down the first, small step you are willing to take to show the Universe how determined you are to the fulfillment of this wish. 
Hold your paper for a while visualizing your wish coming true then light the paper on fire using the white candle (using the metal receptacle to catch any ashes or bits of burning paper) and make sure the whole paper is burned. 
Sit in silence for a moment before moving to your usual meditation or putting your ritual tools away. 
Do let me know how you liked this ritual and if you would like to see more rituals like this one in future. 
Amanda