Akashic Records Readings
Come on in and get a Akashic Record Reading with Iris from Just Beyond The Eye in store!
Iris offers Channeled Messages, Akashic Records, Mediumism, Angelic Healing, Soul Balancing, Sound Meditation, Home + Business Blessings & Infused Essences + Elixirs.
Available for appointments or WALK-INS on Tuesdays, Fridays & Sundays from 1 pm to 4 pm.
All Services (Cash Only)
15 minutes - $40
30 minutes - $80
45 minutes - $120
60 minutes - $160
From Iris:
I am one of many among my ancestors to be gifted psychically. I am of Métis background. As a young child and although not understanding or using my gifts, I witnessed my father using divination tools through a regular deck of cards as well as a tea cup for personal readings.
Now as an elder I lead a very divinely guided life. With 34+ yrs of experience, knowledge and wisdom, helping to guide others to create a most amazing, prosperous and blessed life with momentum forward.
I understand and believe that all objects, places and creatures carry a very distinct spiritual essence. I am available in Parksville for in person &/or phone readings as well.
Call the store today at 250-338-5095 to book an appointment or just walk in on Tuesdays, Fridays or Sundays.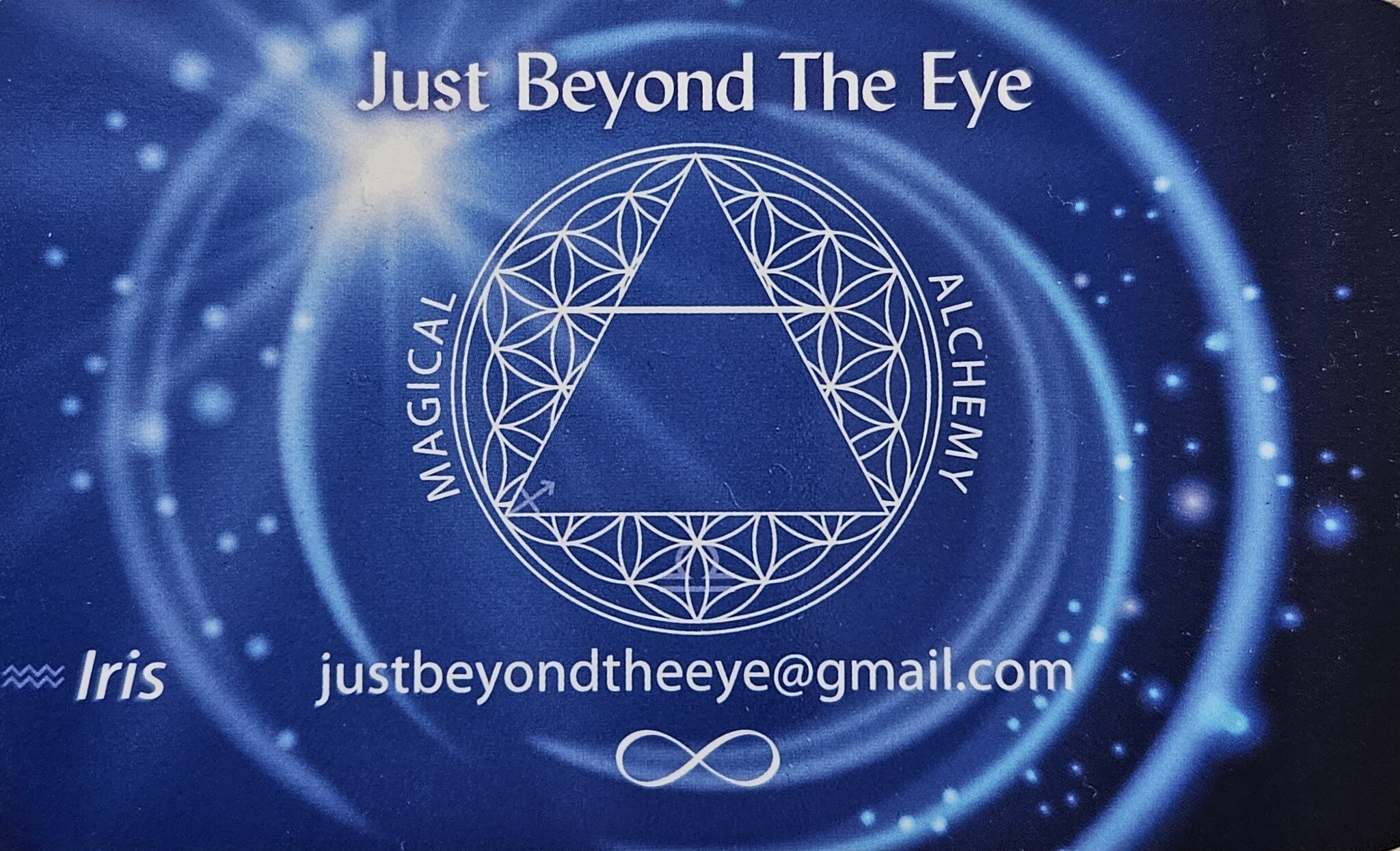 Readings and Healings Available in store everyday but please CALL first to avoid disappointment as not all Readers & Healers are available daily for walk-ins or may leave early if it's a slow day for them if they don't have appointments booked. Readings/Healings are in private rooms in the back of the store. 
Please note that all sessions are CASH ONLY as they are not employees of the store and are their own private contractors offering services as a bonus to the stores offerings so the shop debit/credit card terminal isn't available to pay for their services or to take cash out. There is a Scotia Bank and BMO bank near the store that are just a few steps away if you need to take cash out. Thank you for understanding :)