Astrology Readings
Come on in and get a Astrology Reading with Allan Vonkeman inside the store!
Tuesdays - 2 pm to 5 pm by APPOINTMENT ONLY - To provide a head start on your chart and reading you will need to provide your birthdate, time & location of birth to Allan before your session.
$90 for 60 minutes (Cash Only) 
From Allan:
In my journey I have engaged many different modes of spiritual healing and growth. One of the great gifts along my path has been Astrology. Astrology provides a compass as we travel toward healing and purpose. It helps provides help in understanding questions like:
Why am I Here?
Why do I behave the way that I do?
How can I understand the karma (purpose) of this journey in this place we call Earth School?
In all faith traditions observing and reading the heavens has been a foundational piece of knowing the Divine and knowing the Divine within ourself. As a Coach, Elder and Mentor I have found Astrology is a short cut for getting to understand not only myself but those I work with.
What motivates them?
What are their gifts?
What are the core wounds they need to heal?
My goal is to create a safe space for profound and transformational conversations, using the tools of astrology, deep listening, creativity, ceremony, and intention. A place where clients can holistically explore their emotions, obstacles, challenges, discover their passions and action their dreams.
Carl Jungl once said, "Astrology is assured of recognition from psychology, without further restrictions, because astrology represents the summation of all the psychological knowledge of antiquity."
Are you looking to understand who you are? Why you are here? How your celestial blueprint speaks to who you are? Come have a reading, or jump in further and go on a coaching journey. I invite you to learn your elemental make up, its affect on you, your emotions, motivations, and purpose.
Call the store today at 250-338-5095 to book an appointment and provide your needed chart information of date, time, and place of birth.
To find out more about Allan please visit https://www.thecoachingcircle.ca/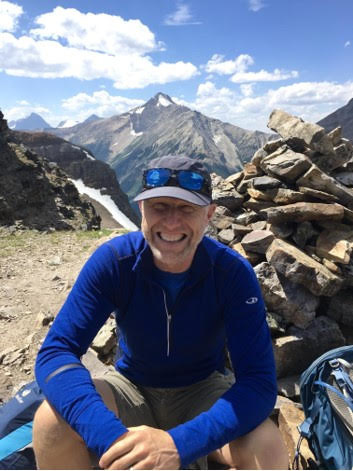 Readings and Healings Available in store everyday but please CALL first to avoid disappointment as not all Readers & Healers are available daily for walk-ins or may leave early if it's a slow day for them if they don't have appointments booked. Readings/Healings are in private rooms in the back of the store. 
Please note that all sessions are CASH ONLY as they are not employees of the store and are their own private contractors offering services as a bonus to the stores offerings so the shop debit/credit card terminal isn't available to pay for their services or to take cash out. There is a Scotia Bank and BMO bank near the store that are just a few steps away if you need to take cash out. Thank you for understanding :)